Citizens Financial is proud to be your real estate finance brokerage with offices located in both Northern and Southern California. For the last decade, we have curated an exceptional portfolio of mortgage products to serve the complete spectrum of California homeowners. We will help you in every stage of your real estate journey. Whether your goal is to obtain a First-Time Home Buyer loan that dramatically reduces the cash needed to purchase a home or you are in need of a mortgage product to obtain an elite multi-million dollar home loan, we have you covered.
We possess a unique skill set by using a personal approach. We like to refer to it as "high touch & Financial tech" to serve our clients seamlessly. We achieved this high level of service by partnering with the top private and publicly traded mortgage companies in America.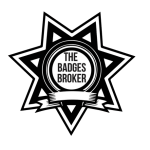 The Badges Broker Story:
Hello, my name is Gregory Ritchie. I am the Owner and Broker of Citizens Financial. I take great pride in helping others reach their real estate goals. For the last decade, I have chosen to specialize in working with local law enforcement agencies, first responders, and the US Armed forces.
It's important to serve those who serve us by showing gratitude for those who work hard to keep us safe. As these people put their lives on the line, I believe I have the duty of protecting them when it comes to the mortgage loan process. I am proud to have been given the special nickname, "The Badges Broker" from one of my clients. This client was a lieutenant for a CDCR at CMF prison. He states,
"We met with Ritchie to refinance my mortgage and to help meet my retirement goals. I am so lucky to have come to Citizens Financial because Ritchie noticed a huge problem with my Federal Tax Return. It was off by a whole decimal point. Instead of owing 4,000 for taxes, it said I owed 40,000!! Ritchie fought hard for me. He even went to the IRS Regional Headquarters to solve this problem. After hours of being there, they finally were able to amend the situation.
After this day, I told Ritchie, "You should call yourself The Badges Broker because of what you just did for me, and I know you would do this for anyone else.